Railway Arms Pub – Deadline Triggered and £90,000 Pledged
The initial six week moratorium is triggered and the ACV status to be challenged
We would like to announce that brewer and owner of The Railway Arms in Saffron Walden, Charles Wells, has put the pub on the market for general sale and thus are triggering the initial six week moratorium whereby the community have the opportunity to express an interest in bidding to purchase the establishment. Aside from this, the owners intend to appeal the decision made by Uttlesford District Council on 30th March 2017 to grant the pub ACV status (Asset of Community Value).
What does this is all mean to us and the local community? – the challenge to Uttlesford DC is a purely a matter for them, but it does mean that the deadline for the Community to express a formal interest in the pub is 19th June and we must formulate a bid to buy the pub by 8th November 2017.
Chairman of STRAP Dave Kenny stated, "We currently have around £90,000 of pledges received to date but it is extremely important that we raise more over the coming weeks. The more money we raise, the more attractive we will look to grant providers, financiers and community lenders. If you would like to save your pub by becoming a community shareholder then you can complete the pledge form here."
Stay Informed
If you'd like to stay informed about upcoming Save The Railway Arms Pub events or the progress we're making attracting pledges then sign up to our newsletter, or take a look at our Facebook page and Twitter feed .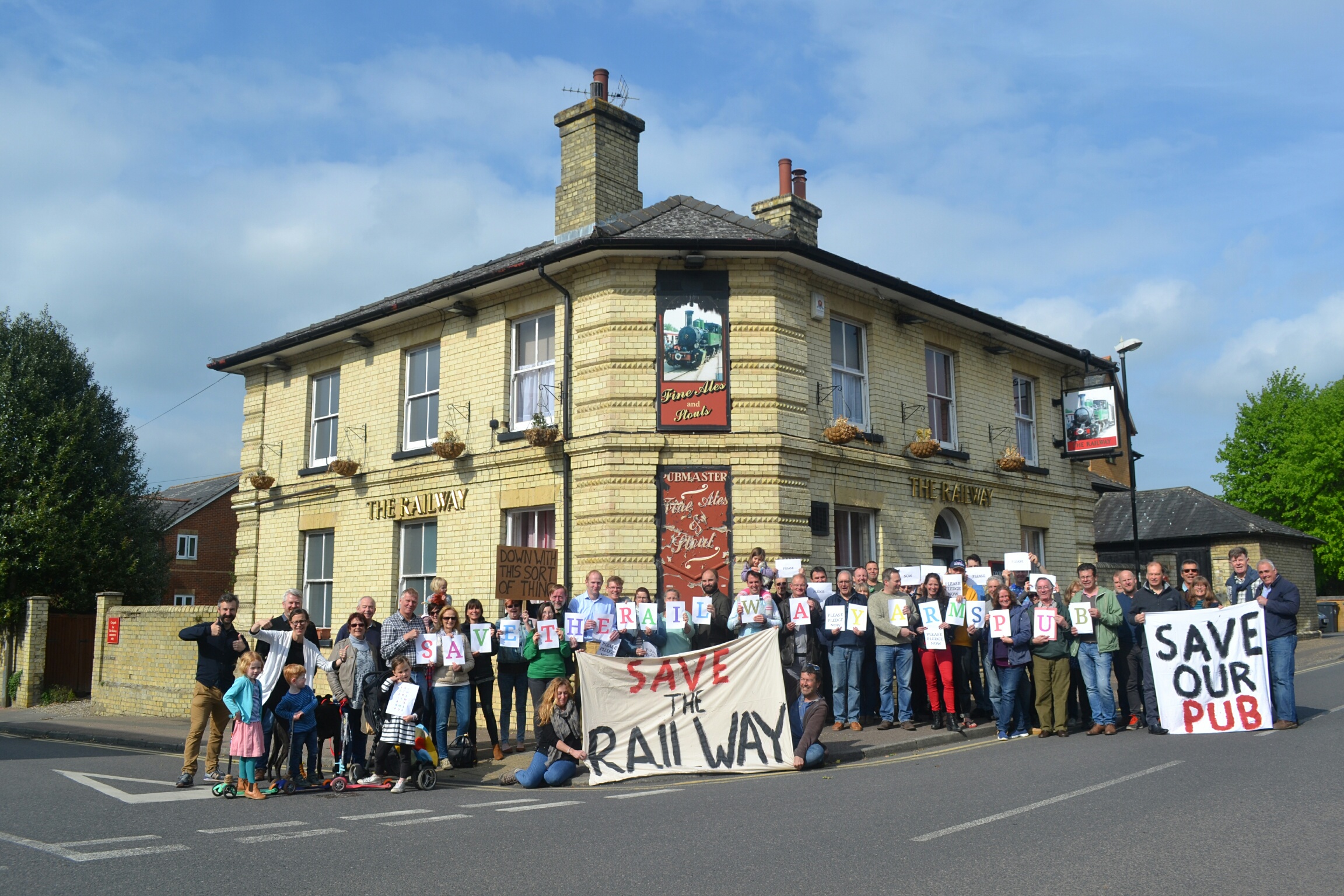 Other STRAP News
Supporters of the Save The Railway Arms Pub campaign met up for a photo shoot on Sunday armed with placards and banners.
Men, women and children came along to show their support and the pictures taken featured on the front page of the Walden Local newspaper a few days later!