INFORMATION AND RESOURCES
Find out more about the Railway Arms Pub and the campaign to save it
Please see below for some of the documents that you might be interested in viewing and/or downloading in relation to the Save the Railway Arms Pub campaign. From the sale particulars of the pub itself to a short history of the Railway Arms Pub.
Of course, if you already have all the information you need, feel free to either make a pledge to buy shares or fill in the questionnaire to tell us your views about how the pub should be run.
Documents and Information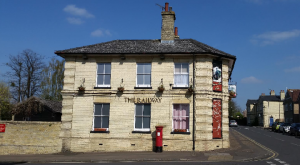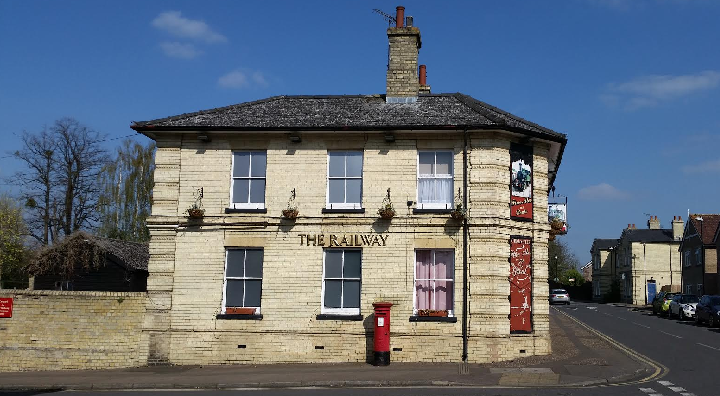 SHARE OFFER – The share offer has re-opened with a target of £250,000 – see the SHARE PROSPECTUS or go to SHARE APPLICATION FORM
Business Plan – Check out our the Save the Railway Arms Pub Business Plan so you can see how we can turn the pub into a thriving business.
Annual reports: 2020-21 Annual Report, 2018-19 Annual Report & 2017-18 Annual Report 
Local Heritage List – Here's the Local Heritage List
Railway Arms Pub – Sales Particulars PDF – Here you will find all the sales details about the pub that we want to turn into Saffron Walden's first community public house.
Community Questionnaire STRAP – here's your chance to give your views on what you hope the Railway Arms pub will become when opened as Saffron Walden's first community pub (alternatively, you can submit your views using our online Community Questionnaire)
The Saffron Walden Community Pub Limited Registration Certificate – Here is the certificate of registration of The Saffron Walden Community Pub Limited and the rules governing its model
STRAP supporters' letters to Uttlesford District Council – See what the Railway means to the community by reading some of the letters sent to UDC in support of the pub
STRAP Public Meeting Tax Handout – here is some information about the taxation side of things for investors
Link and Resources
Here are links to some of the resources that have been of interest and/or of great help to the STRAP campaign. Some of the resources below might also be of interest to others who would like to safeguard their own local pub by researching the possibility of getting it listed as an Asset of Community Value (ACV).
The Campaign for Real Ale (CAMRA) was founded in 1971 and has over 185,000 members across the globe. CAMRA's core aims are stated as 'to promote real ale and pubs, as well as acting as the consumer's champion in relation to the UK and European beer and drinks industry', and to this end they have loads of resources for people who would like to find out about how to safeguard their local – or indeed people who just like a decent pint of beer!
A community pub, bought by the locals and now pub of the year, proving that local communities can make a success of buying and running a pub! You can read about their Pub of the Year award here.
The Plunkett Foundation helps communities to overcome various challenges by teaming up to establish and run community co-operatives. These projects are varied and include things like local shops, cafes, community gardens or allotments and – of course – local pubs!
The More Than A Pub scheme offers extensive practical advice and assistance to communities who are serious about creating a community pub in their town or village. They have advice on funding streams, pitfalls to avoid, they run events and workshops and loads more.
Here you can find a short history of the Railway Arms Pub, Saffron Walden, or you can search for the history of almost any pub in the UK!
EAST ANGLIAN TRACTION ENGINE SOCIETY – www.eates.org
A society which was founded way back in 1955 to promote the preservation and running of all types of Steam Traction Engine – and regular visitors to Saffron Walden (with their amazing Saffron Walden Crank Up events).
A vast number of pubs were built alongside railway stations – like the Railway Arms in Saffron Walden (the name gives it away!). Here you can find information about the now defunct Saffron Walden railway station, along with some interesting pictures of the station and the Railway Arms Pub from 1911 and 1929. You can also search for details of any of the many other disused railways stations too.
What is a community share issue?
Our application to establish a Community Benefit Society called Saffron Walden Community Pub Ltd was accepted by the Financial Conduct Authority and is in place. People were then invited to purchase shares in the society/pub and the share issue closed on 31st January 2018 having raised £250,000. Purchasing shares will give people a vote on all major decisions in relation to the management strategy and how the pub is eventually run.
Whether someone purchases a single share or a hundred, and invests £50 or £5,000, each member of the Community Benefit Society will have one vote only.
In addition, though the value of the shares will not increase, it is proposed that there will be an interest dividend that is paid annually to shareholders, the rate of which will be set annually. Shares may only be sold back to the society.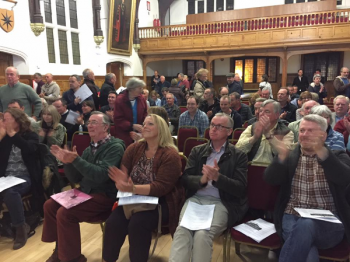 Get involved!
If you are interested in the STRAP campaign, please come along to the next "Pop up Pub" event (details of which will be posted on our website, Twitter feed and Facebook page). If you can't make it to the next Pop up Pub event or the next meeting, submit your email address below and we'll send you further information and news as it arises.
If you'd like to ask any questions about the campaign, or indeed if you'd like to put forward any ideas or make any suggestions, please fill in the form on our contact page.
"One of the best things you can do to help save the pub, is follow the link below and become a member of The Saffron Walden Community Pub Limited. Thank you."