Would you like to see Saffron Walden's first community-owned pub?
Save The Railway Arms Pub (STRAP) is a campaign to save a great old public house in Saffron Walden and to create a community pub that locals can be proud of.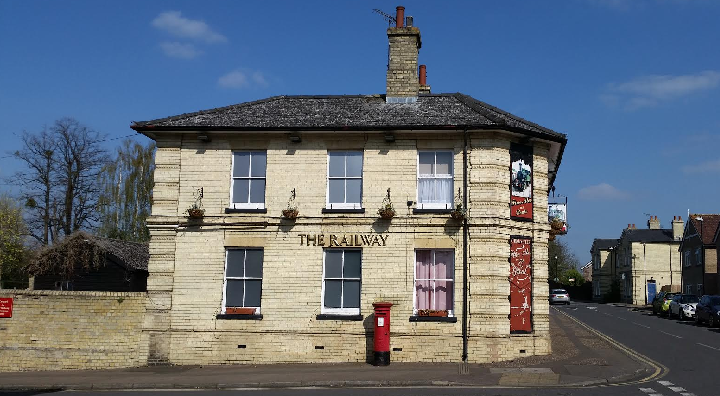 What's the plan?
In short: the plan is to save The Railway Arms pub through a community buy-out and re-open  it as Saffron Walden's first Community Pub.
We are proposing that The Railway Arms pub on Station Road in the town should be brought back from the brink and kept as a pub.
The Railway was officially registered as an Asset of Community Value (ACV) at a district council meeting on 30th March 2017. This was a great victory in the face of strong opposition from the owners and effectively means we have six months in which to raise funds and use the Community Right to Bid in an attempt to buy the pub.
Take a look at our Facebook page and Twitter feed for regular updates on the campaign.
What are the next steps?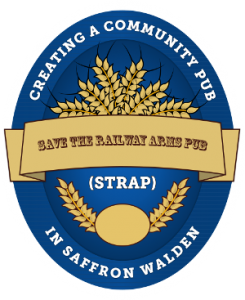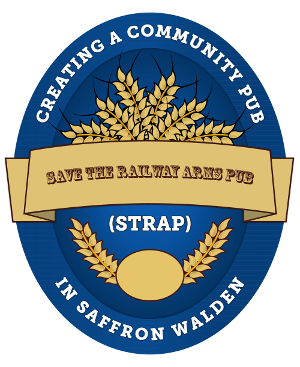 There was a public meeting at on Wednesday 19th April 2017 in the Saffron Walden Town Hall  at which people interested in the idea of the community pub were able to find out more information, put ideas forward and get involved in the campaign.
We will be reporting on the meeting very soon. In the meantime, you can do any or all of the following:
Join our mailing list (submit your email address above)
Fill in the Community Questionnaire to give your views about what you would like to see in Saffron Walden's first community pub
Make a pledge of investment in the Community Benefit Society by filling in the Pledge Form
We will post regular information about the proposals for funding the purchase of the pub and the initial renovation and running costs. It is estimated that approximately £400,000 will be required to get things up and running, and the majority of this money will hopefully come from a community share issue. Other funding should be available through grants and community loans if required.
What is a community share issue?
It is proposed that a Community Benefit Society (CBS) is established by and for the benefit of the local community. Then anyone interested will be invited to purchase shares in the society/pub which would given them a vote on all major decisions in relation to the management strategy and how the pub is eventually run.
Whether someone purchases a single share or a hundred, and invests £50 or £5,000, each member of the Community Benefit Society will have one vote only.
In addition, though the value of the shares will not increase, it is proposed that there will be an interest dividend that is paid annually to shareholders, the rate of which will be set annually. Shares may only be sold back to the society.
Get involved!
If you are interested in the STRAP campaign, either come along to the next campaign meeting (details of which will be posted on our website, Twitter feed and Facebook page), or – if you can't make it to a meeting – submit your email address above and we'll send you further information and news as it arises. If you'd like to ask any questions about the campaign, or indeed if you'd like to put forward any ideas or make any suggestions, please fill in the form on our contact page.