Chairman's Update – 24th April 2020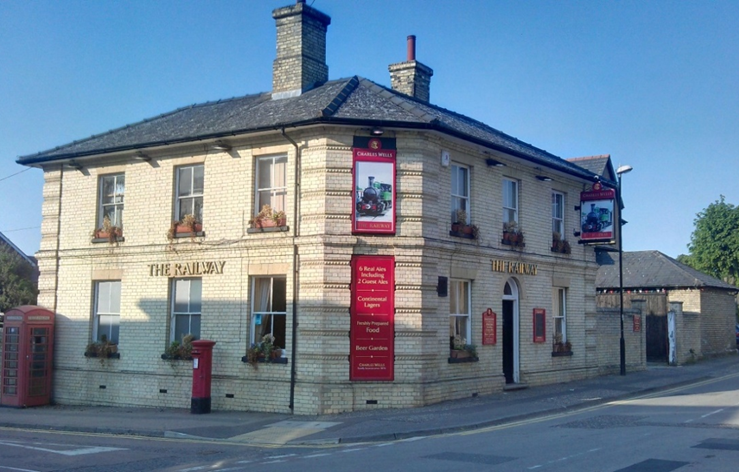 Dear All
The Gate, Thaxted Rd. Registered as an ACV on 9th April. Put up for sale a week later. Initial moratorium on the sale runs to 27th May.
SWCP Ltd Community Share Offer to launch 9th May
2020 Pledge Campaign stands at £27,650.
PuP 12 update. Now 9th May.
Dear All,
I hope this finds you and yours well as we pass a 4th week in lockdown. The situation remains very difficult for us all and I'm sure our hearts go out to those worrying about their health or the wellbeing of loved ones, whilst our thanks and best wishes are offered to those fighting the virus and those key workers whose vital roles keep us all supplied, serviced and connected.
Against this backdrop recent rumblings concerning The Gate have taken a significant turn. Late last year it emerged that the tenants at the pub on Thaxted Rd were planning to move on and were seeking pastures new. Reports of a move to a village pub nearby circulated and confirmation of these intentions prompted STRAP to make a move. Fearing the worst we drew on a longstanding Town Council commitment to nominate all the pubs in Saffron Walden as Assets of Community Value. This commitment was made further to the suggestion, made by the then leader of Uttlesford District Council at the time that the Railway Arms was registered, that the Town Council adopt such a policy. Working closely together STRAP members drafted a nomination pointing to the way that the use of the pub has furthered the community's social well-being or social interests (which include cultural, sporting or recreational interests) and how it is likely to do so in the future.
The Town Council submitted the nomination and UDC registered the Gate as an ACV with effect from 9th April. Within a week (15th April) the council had received a notification from the owner of their intention to sell the pub. As we have twice seen at the Railway, the notification triggered an initial 6 week moratorium period during which '…a community interest group may request in writing to be treated as a potential bidder for the asset'. Should such a community interest group make a request it will bring the full 6 month moratorium period into force. The initial moratorium period runs to Wednesday 27th May.
Anyone interested in being part of a bid for The Gate is invited, in the first instance, to contact STRAP via the usual channels, or to inform the Town Council of their interest. The TC will take the issue to a full council meeting on 11th May whilst STRAP will collate expressions of interest that we receive and stand ready to offer advice and support based on our experience at the Railway Arms. We will devote a session to the Gate at our forthcoming virtual Pop up Pub (PuP12) now scheduled for Saturday 9th May.
The forthcoming SWCP Ltd share issue is now also planned to launch on Saturday 9th May at PuP12. The delay from the previously reported date of 25th April is related to the assessment of our application for the Community Shares Unit's Standard Mark. We regard this as essential in adopting newly defined best practice, but also because it opens up the prospect of an equity investment from the Architectural Heritage Fund through the Community Shares Booster Programme. A successful application could mean pound for pound matching of community share purchases up to £50,000. Our 2020 Pledge Campaign has already reached £27,650 and, if realised, will take us beyond our first target of £200,000 in share capital. A huge thank you to everyone who has pledged and made this possible.
With such a lot to do and to talk about PuP12 is taking on a new and exciting character. Clearly we can't gather at Fairycroft House but please make Saturday 9th May a day to be online and to join in virtual fun, games, a pub quiz, music sessions and of course our sessions on the future of The Gate and, perhaps most importantly, the launch of Saffron Walden Community Pub Ltd's 2nd Community Share Offer. Why not pour your favourite tipple, download Zoom (download and joining details to follow), and join the fun?
Cheers
Dave