Chairman's Update – 3rd April 2020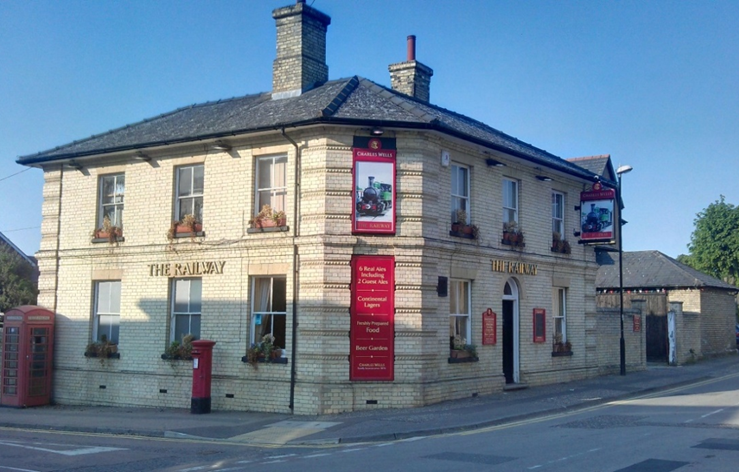 Dear All
More Than A Pub Update
Community Share Issue Update
Pop up Pub 12 Update
Dear All,

I hope that this update finds you and yours well. It seems to be a very different world to the one we inhabited last time I sat down to write, and the Coronavirus has affected us all in one way or another. At best we're locked down and confined to our homes with limited outlets and contact with others. At the other end of the scale we might be fighting the virus as it threatens to overwhelm us and, if that is the case with you, you have all our thoughts and best wishes for your recovery. If you're on the other front line, fighting the virus as a medic or in another essential worker role, I'm sure I speak for us all in offering our deepest thanks and gratitude for the fantastic efforts you are making on our behalf.

The issue has taken over our lives and dominates the news channels and it's not inconceivable that the last thing you would want to hear about, amid the crisis, is our efforts to buy a pub.

On the other hand our communities remain strong and reflect the things that we care about, that we cared about before, and that we will continue to care about long after the present crisis is over. In that context I'd like to offer you updates on our funding applications, our forthcoming share offer and our revised plans for the weekend of 24-26 April when we had planned to host our 12th Pop up Pub.

We've been working hard over recent weeks and have:
submitted our new application to the More Than A Pub [MTAP] programme for £100,000 in grants and loans (to be determined  on 9th April).
had a MTAP Bursary of £2500 approved. This will deliver further professional advice and cover fees related to an updated commercial property valuation and costs associated with the share issue.
submitted a revised Business Plan and Community Share Prospectus to the Community Share Standard Mark scheme. If we are awarded the validation we hope that it will give potential investors an increased level of confidence in our offering and underpin the second Share Issue. Should it be approved we'll also submit it to the Cooperative's Community Share Booster scheme and hope that it will be eligible for share capital raised to be matched pound for pound.
Amid all of this activity we've had to face up to the reality that our 12th Pop up Pub can't go ahead as planned. However, we've been speaking to the team at Fairycroft House and we're investigating ways in which we can deliver something innovative and fun on Saturday 25th April. Details to follow but terms like ZoomBar and Live Streaming are in the mix. We're also hoping that the event will host the launch of the 2nd Saffron Walden Community Pub Ltd Share Offer.

Our pledge campaign is proving to be a great success, even in difficult circumstances. With three weeks to go the total pledged stands at £25,675. A huge thank you goes out to our new and returning investors and to those that have pledged to increase their investment in Saffron Walden's first Community-Owned Pub. That level of new shares purchased will take us to within £1800 of our first target of £200,000.

With that in prospect it would be remiss of me not remind you that paper pledge forms can be downloaded from the website or, as an eco-alternative, to point you towards our online pledge form http://strap.org.uk/save-the-railway-arms-pub-pledge-form/ and to gently suggest that, if you haven't already done so, you take some time to think about any investment you've already made in the 2017/18 share issue and consider whether you feel able to add to it. If you've not invested yet please remember that every share counts and that every member has a say in the future direction of a much loved and valued part of our community.

Cheers, Keep Safe,
Dave