Chairman's Update – 4th June 2019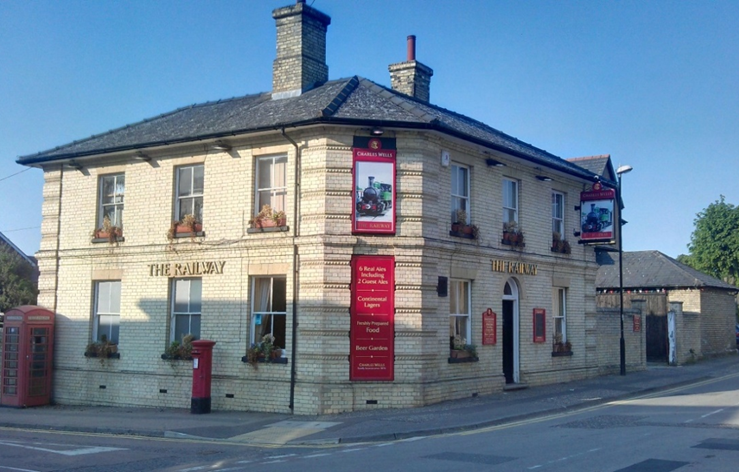 Latest Info: Pop up Pub Weekend and Latest News
Dear All
Pop up Pub 9 Friday 7th – Saturday 8th June (this coming weekend)
Locally produced draught and canned beers from the Moonshine and Wylde Sky breweries. Wines from Joseph Barnes.
Friday Night is Race Night in association with the Greyhound Trust
Saturday Family Fun Day – Saffron Walden Alternative Games (Egg Russian Roulette; Snail Racing; Egg Throwing; Slow Bicycle Racing and Four Square); Traditional fairground and sideshow games; Table football tournament; Shuffleboard competition; Bagatelle; Dominoes. Bring the kids and enjoy the fun.
Food. BBQ with kids meals. Enjoy the fun and feed the kids for a few pounds.
Music from 8pm with Moonshine Coyote and The Rusty Rockets
Display of Planning Application papers. Application to be determined at UDC Planning Committee Meeting 26th June.
Just a few days now till our next Pop up Pub at Fairycroft House from 6-11pm on Friday 7th and 12 noon – midnight on Saturday.
We'll reprise our super exciting Race Night on Friday evening with a full card of 6 (different!) races with 'honest' Tim Walker offering odds and taking bets. Once again a share of the proceeds will go to the Greyhound Trust towards their efforts to care for and rehouse retired greyhounds.

Saturday sees Family Fun Day outside (weather permitting) and indoors in the main hall from 2pm. The main attraction will be the Saffron Walden Alternative Games, based on the famous World Alternative Games held since 1980 in the Welsh village of Llanwyrtd Wells (www.worldalternativegames.com). We've whittled down the crazy concepts to those suitable for Fairycroft House and are proud to offer a programme of Egg Russian Roulette, Snail Racing*; Egg Throwing; Four Square and Slow Bicycle Racing**. Old fashioned fairground games and traditional pub games will run alongside. There will be a Table Football tournament and a Shuffleboard competition.
Please sign up to participate as an individual for Egg Russian Roulette, Snail Racing, Four Square, Slow Bicycle Racing, Table Football and Shuffleboard and as teams of two for Egg Throwing and Table Football. No registration required for other games and pursuits – just come along and have a go. Spectators welcome.

* No snails will be harmed in the making of this event. Please bring your own snail. Snails will be released into the wild after sunset and after the crows have roosted.
** Bring your own bike for Slow Bicycle Racing.

Planning Application Update. We understand that the revised scheme submitted by Charles Wells Ltd will be decided at the UDC Planning Committee Meeting at the Council Offices on London Rd on 26th June at 2pm. The application has attracted a lot of interest with 22 submissions made by residents and both Saffron Walden Town Council and Essex County Council Place Services expressing concerns at the plans. More to follow under separate cover but in the meantime search for UTT/19/0761/FUL here  

Best wishes and hope to see you this weekend,
Dave